Growing customer traffic, the launch of new services, seasonal traffic spikes or a host of other load-related issues can slow down customer-facing applications, resulting in poor customer experiences. In-memory computing offers a solution to overcome performance-related challenges and deliver outstanding customer interactions. Inserted between existing application and data layers, in-memory computing platforms can improve application performance up to 100x and enable massive application scalability. Use cases from a variety of industries will describe how in-memory computing accelerates and scales out customer-facing applications to power massive customer usage.
In-memory computing can also enable seamless omnichannel customer engagement and power new business opportunities. A Digital Integration Hub powered by in-memory computing can provide a high-performance data access layer where data from multiple siloed datastores can power multiple business applications. Digital transformation use cases powered by Digital Integration Hubs will be discussed.
By the end of this webinar, you will understand how powering customer-facing applications with in-memory computing can accelerate and scale them out and enable new business opportunities. You will also understand the basics of how these systems can be easily integrated with your existing applications and datastores, with no rip-and-replace of existing infrastructure, and how companies have leveraged these capabilities to create great customer experiences for millions of customers.
---
PRESENTED BY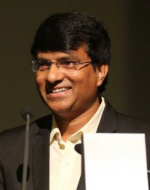 Stalin Rajkumar
Global Practice Head – Digital Transformation, Tech Mahindra
Stalin Rajkumar has over 25 years' of IT experience in incubating, nurturing and running profitable business units in the areas of ECM, BPM, Enterprise Integration, API Management and Digital transformation.
Stalin is passionate about driving the "Digitalization" journey for his customers, with speed-to-market and enhanced customer experience as the key desired outcomes through implementation of technology solutions though Low-Code Platforms such as OutSystems.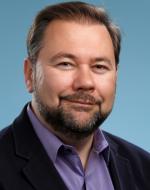 Nikita Ivanov
Founder & CTO, GridGain Systems
Nikita Ivanov is founder and CTO of GridGain Systems, started in 2007 and funded by RTP Ventures and Almaz Capital. Nikita provides the vision and leadership at GridGain to develop the world's top in-memory computing platform, now used by thousands of organizations around the globe to power business-critical systems and enable digital transformation initiatives.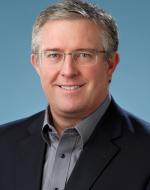 Terry Erisman
EVP of Marketing & Alliances, GridGain Systems
Terry Erisman leads GridGain's marketing, strategic alliances, and public relations efforts as well as the worldwide In-Memory Computing Summit conferences. Since joining the company in 2015, the company has become a thought leader within the in-memory computing market while winning numerous awards including being named to the Deloitte Technology Fast 500, Inc. 500, the Red Herring Global 100, and the Silicon Valley Business Journal's Fastest Growing Private Companies. He was named a Marketing Executive of the Year in 2018 by PR World Awards.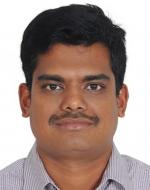 Jayanarayan Mehanathan
Senior Solution Architect, Tech Mahindra
Jayanarayan Mehanathan has over 18 years of experience in e-commerce apps development, providing integration solutions for enterprise in retail and telecom domains. He is eminent for contributing to the digital transformation journey of many clients in the area of API led legacy modernization. He is also involved in building HPC solutions extend to cloud, seamless Integration with Big Data Platform and Streaming Analytics solutions.